Digital Asset Management System
Picvario is a DAM software for individual, small business, and corporate use.
DAM systems use advanced technology to allow you to save, use and share pictures, videos, and other brand assets all from one platform. It is a much faster, simpler, and more efficient way to manage your digital resources.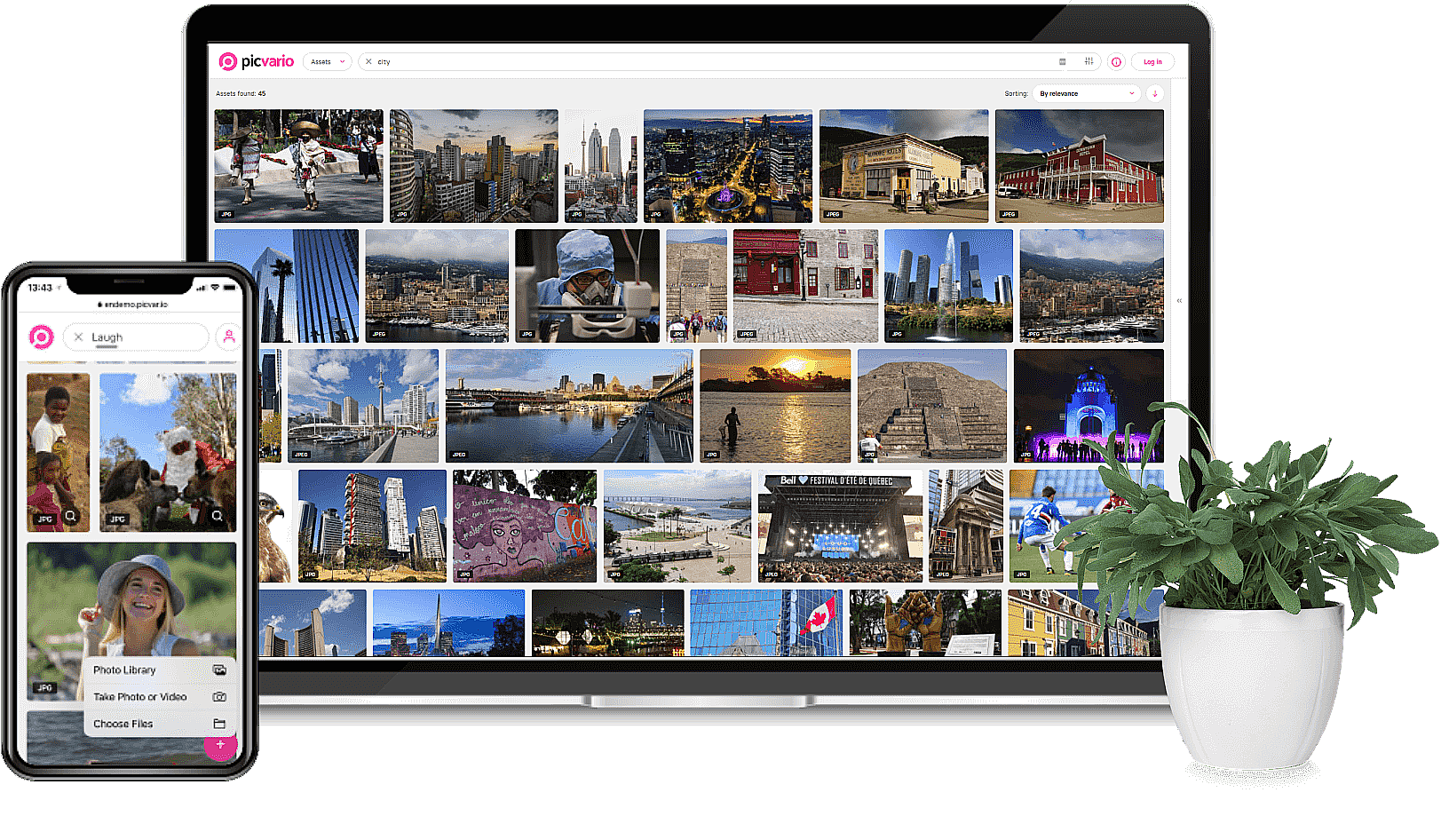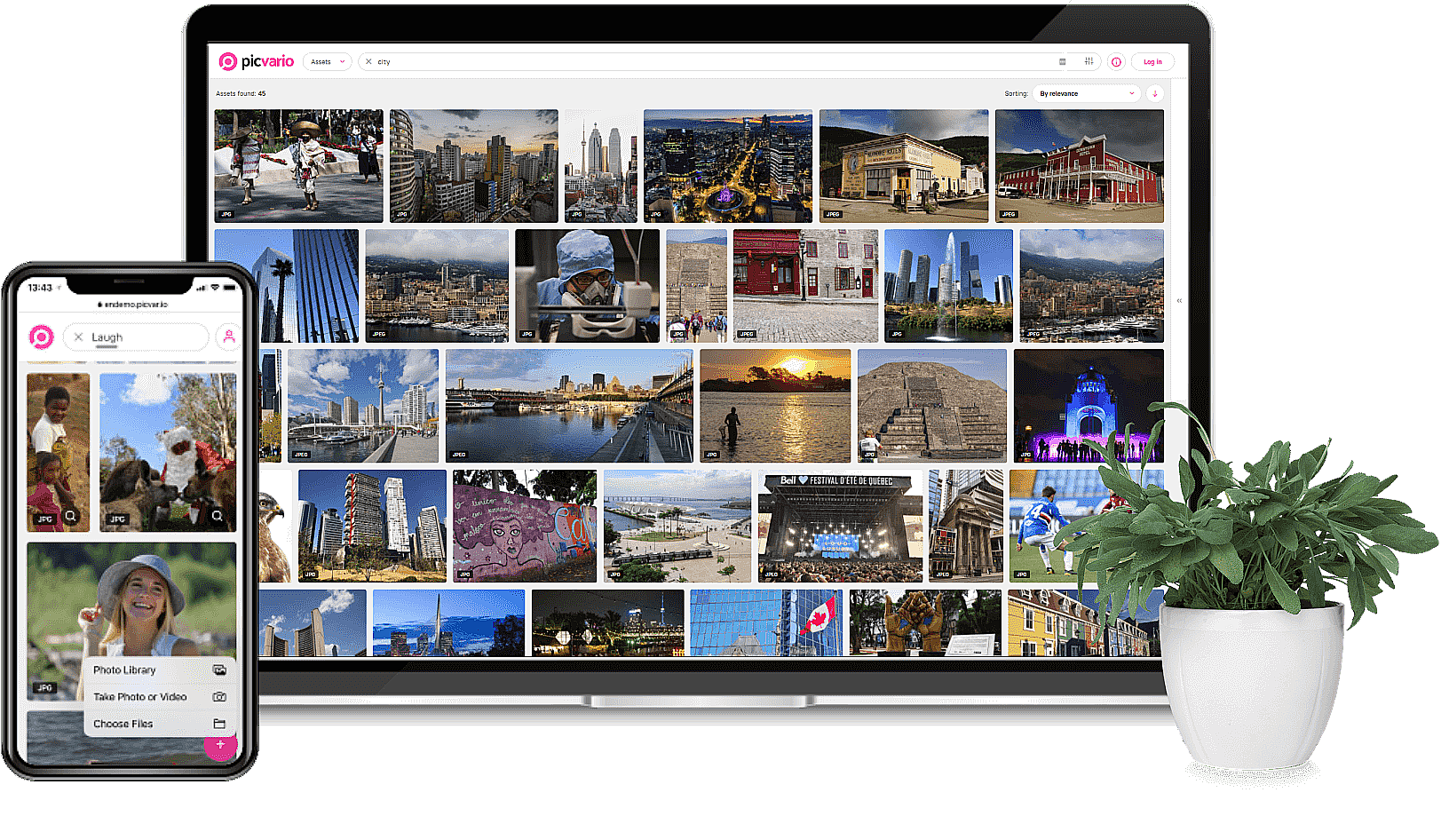 Why use Picvario?
Digital Asset Management: A Brief Guide
Organize Your Media Library
Search digital media assets like you're searching on Google
With our Elastic Search technology, you can quickly locate files based on metadata, tags, and collections in your media library. Use advanced search options like boolean operators, filters, and sorting.
Keep content secure with top-grade access control systems and analytical module
Know who's doing what with a particular file or collection and where. Manage access rights for internal parties and vendors with rock-solid security.
Enjoy seamless project collaboration across your organization
Your team can save, search and store media assets on one platform; without the hassle of improper file naming and using different storage services.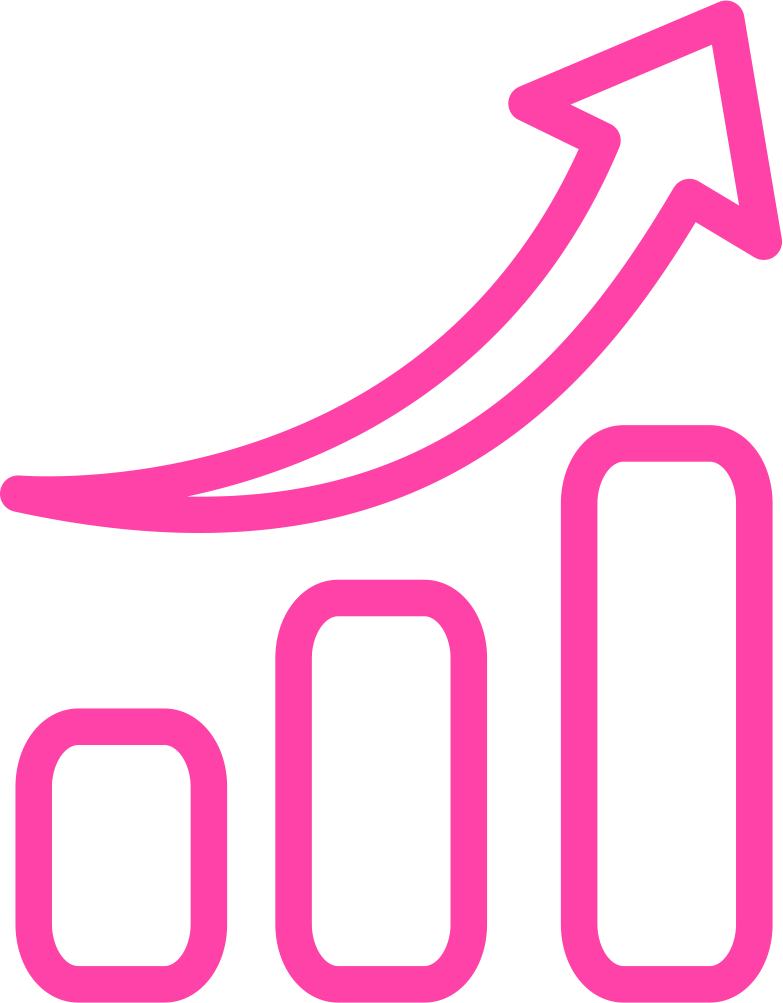 Save time, storage space, and headaches
Duplicate content is history; that way, you can save storage space. You can save time previously spent on frustrating back and forth with coworkers by accessing files directly.
Media Asset Organization: Quick Feature Overview
Elastic Search Technology
S3-storage, FTP, and Google Drive support
AD, ADFS, Google G Suite and Open ID Authentification
Artificial intelligence technology (e.g., facial recognition)
Merge existing multiple media storages
Picvario easily integrates with Google Drive, Amazon S3, or any other S3-compatible storage services, as well FTP's. You can use Picavrio as an add-on to your cloud provider. Storages can either be used for permanent storage of original files, or for uploading files onto the Picvario file storage with the creation of proxy files.
Artificial intelligence technologies
Artificial intelligence technologies allow you to add information to image metadata. Picvario has media industry-proven metadata management tools enhanced by artificial intelligence technologies:
out of the box metadata customization tools

customizable mass description and import/export templates

face and object recognition features automatic text translation
Custom integration of alternative artificial intelligence technologies.
API integration
The entire system function is available via API. The solution supports authorization via Active Directory, Active Directory Federation Services, and Google G Suite.
We will continue to integrate various products into the system. Our team is ready to accommodate customer requests.
Is Picvario for you?
Instant search for the right photos, videos, presentations, and other marketing materials.

Monitor capabilities and track brand development.

Employee search time is reduced by 30%.

Lowers the budget needed for content creation by reducing losses and repetitions.

Opportunity to monetize existing assets.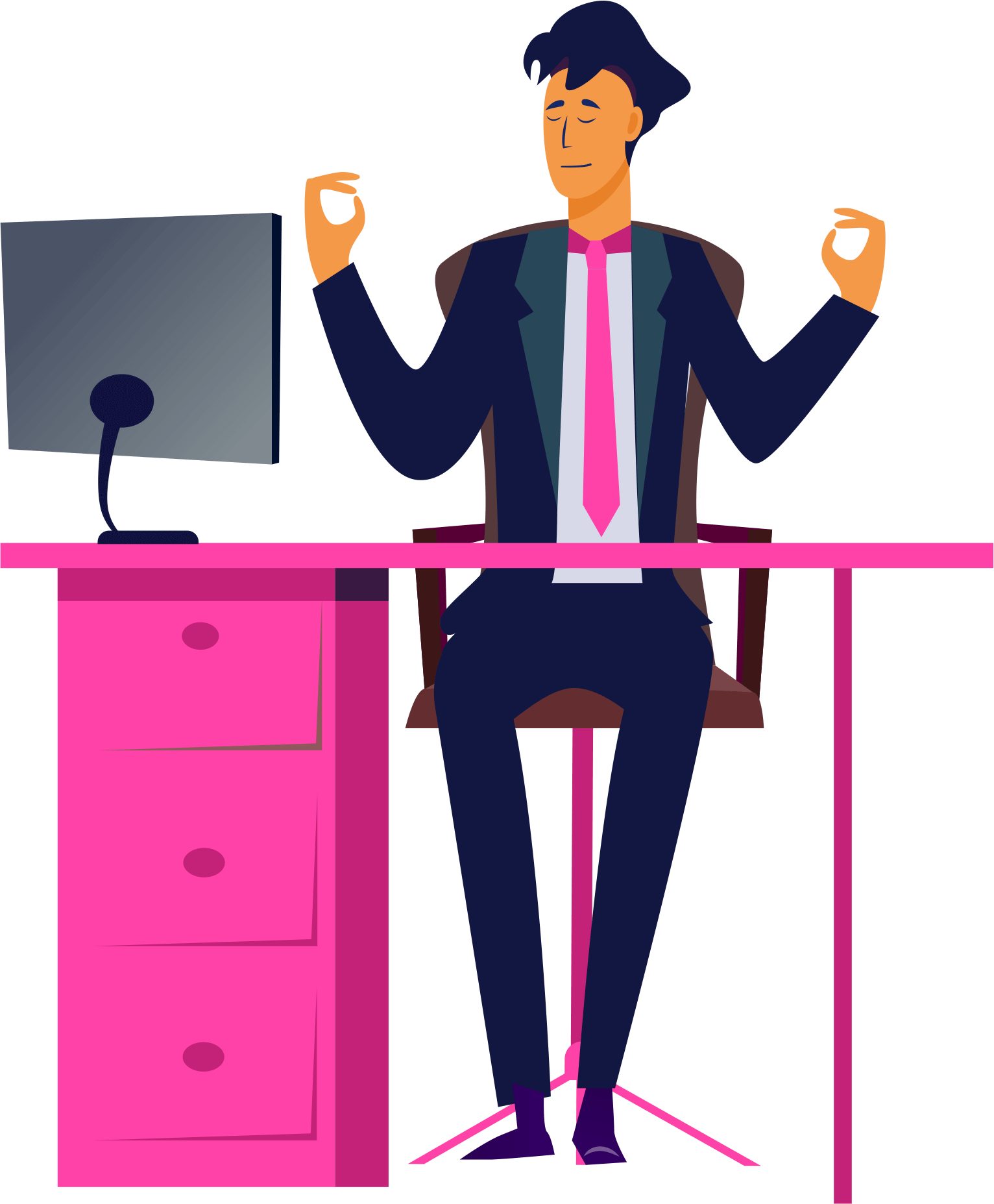 IT companies
Digitalization of your companies archive

Reduce the cost of storage equipment for your archive.

Integration with corporate systems.

Data safety control and automatic data backups.

Integration of corporate accounts with the help of Microsoft Active Directory and Google G Suite.

Manufacturability and customizability.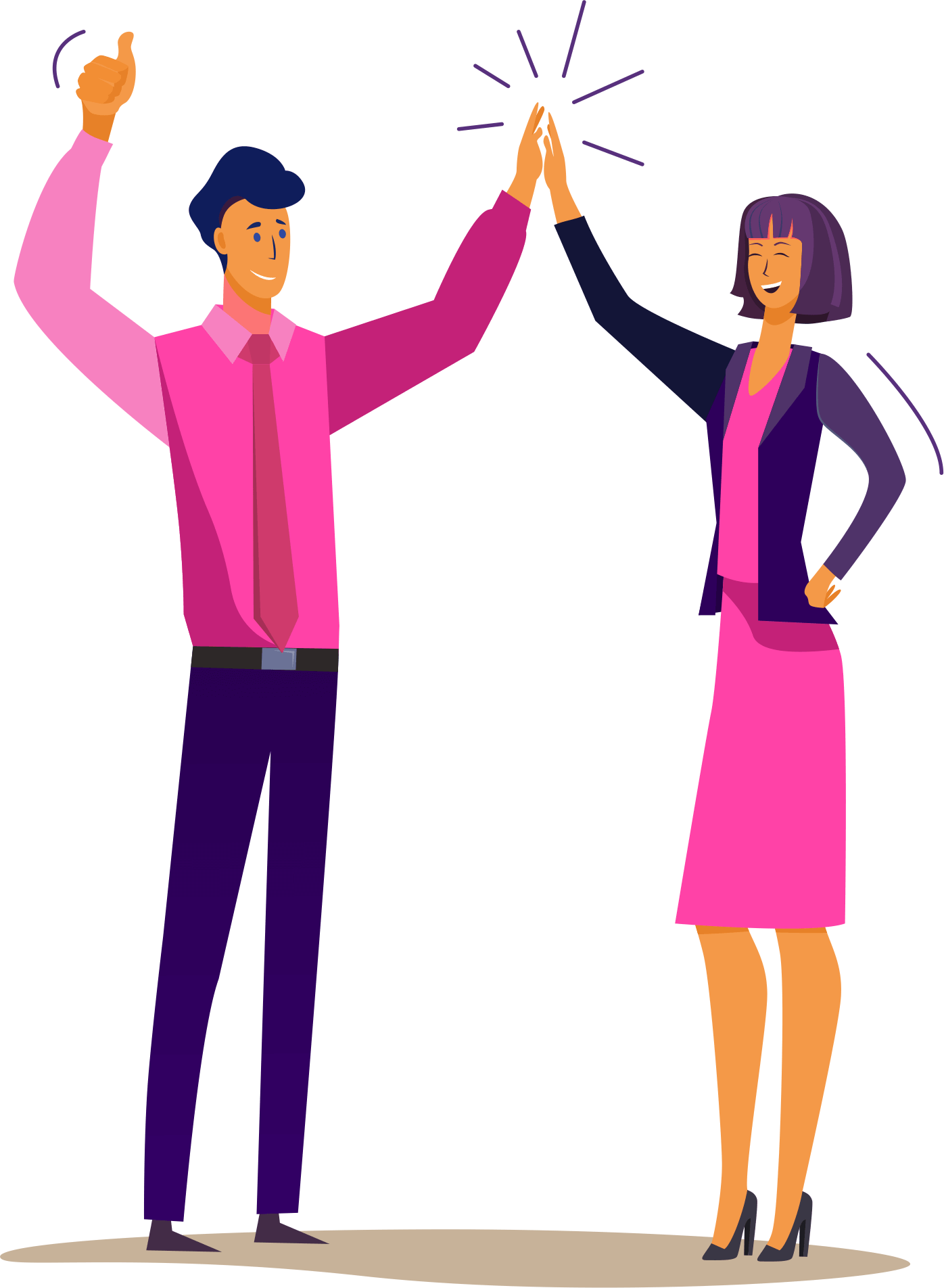 General
Access only to materials approved by you.

Easy to use brand templates for the creation of correct documents.

Extensive search options for the required content using keywords.

Maintain brand identity for external audiences.
Get 14-day free access to use Picvario
No credit card required. No long-term commitments. Cancel anytime.